Edinburgh Palace Apartment - 2/1 Tytler Gardens Edinburgh EH8 8HQ
Fantastic Location in Edinburgh's city centre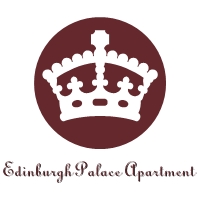 This fantastic modern boutique style apartment is located at the edge of Holyrood Park giving easy access to the walks up to Arthur's Seat and the Crags. 'Lonely Planet' ranks this walk as 9th best 'city hike' in the world. The Palace of Holyroodhouse, The Scottish Parliament and Dynamic Earth are all within a few minutes walk. (If you zoom in on the map above you will see just how close the apartment is to the Palace and it's grounds.) A bit further on the High Street leads to Edinburgh Castle, Princes Street and the Festival and Fringe venues. Although free private car parking is provided, all the main tourist attractions are within walking distance. The apartment is also near Edinburgh's Royal Commonwealth Pool with it's newly refurbished 50 metre pool, diving pool, gym and studios. This venue hosted the diving events for Glasgow's 2014 Commonwealth Games.
---
WALKING ROUTE TO ROYAL MILE FROM APARTMENT (8 minutes)
Continue through Tytler Gardens and walk through bollards at Croft-an-Righ and turn right. Then turn left under the bridge and you will come out at the Palace. Cross the road and walk up the Cannongate which is the start of the Royal Mile.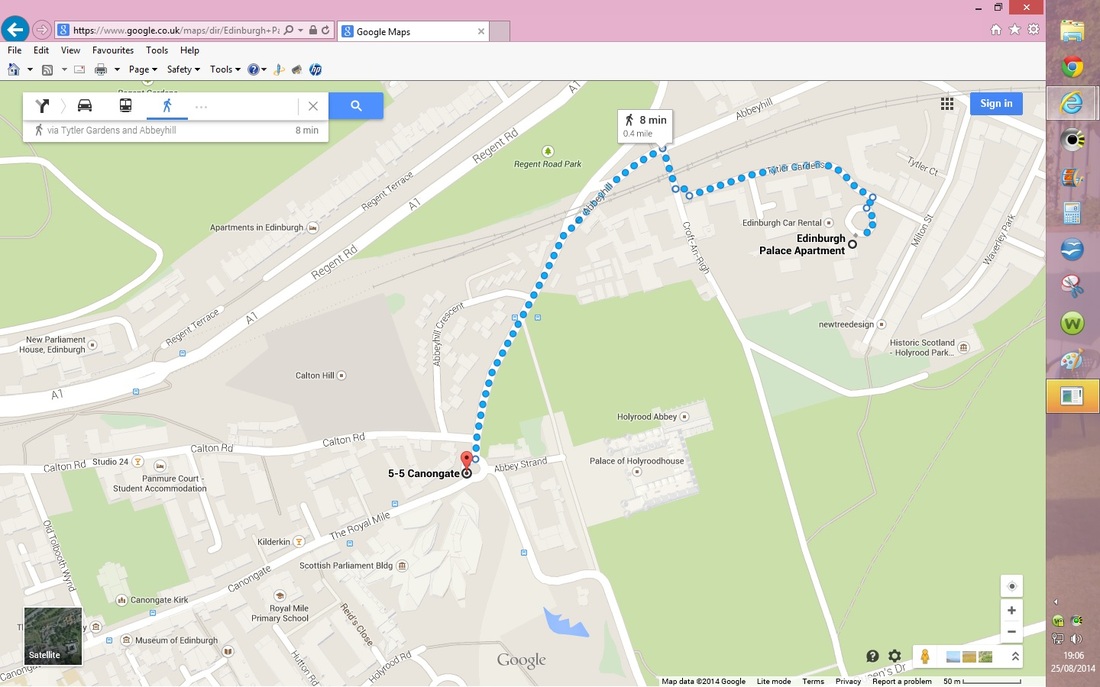 WALKING/DRIVING ROUTE TO NEAREST SUPERMARKET (SAINSBURY'S)
9 MINUTE WALK OR 2 MINUTE DRIVE
Walk along Milton Street and turn left into Spring Gardens then cross the road and turn right up Abbey Lane. At the top of Abbey Lane is London Road. Cross over to the other side of London Road - the supermarket and other outlets are just to the right.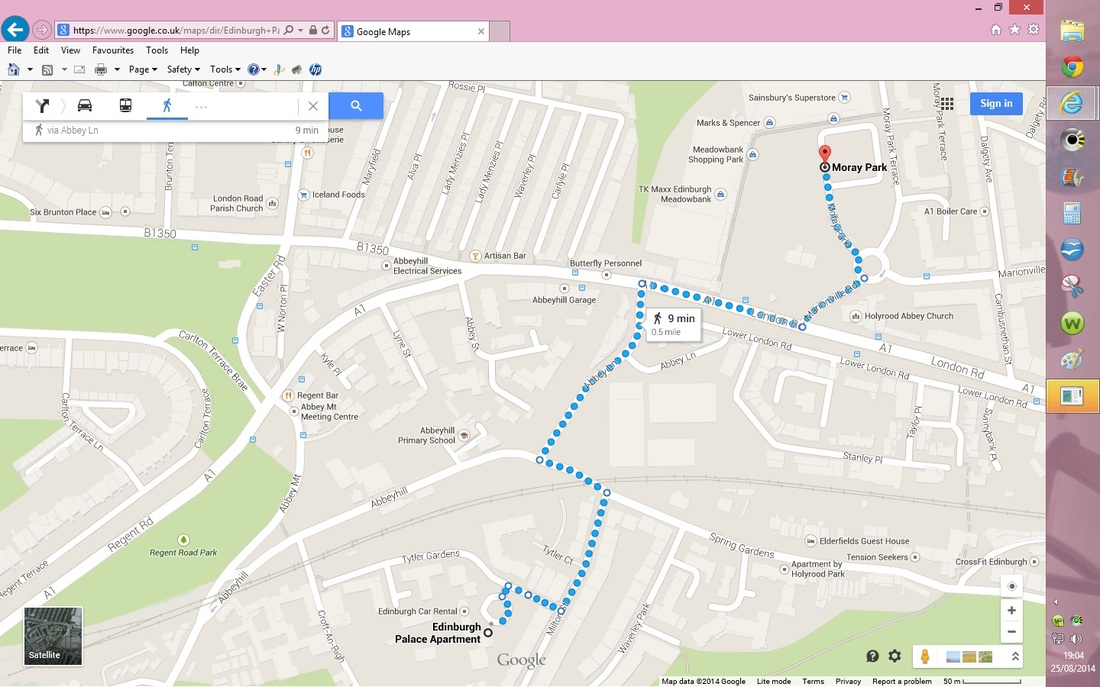 FLYING to EDINBURGH AIRPORT? tAKE THE AIRPORT NUMBER 300 BUS TO ABBEYHILL JUST A 5 MINUTE WALK FROM APARTMENT
The number 300 bus (£4.50 single or £7.50 return) from the airport (at bus stop F) comes down the Cannongate (Royal Mile). At the bottom of the Royal Mile you will see the Scottish Parliament building on your right and the Queens Gallery/Palace of Holyrood House straight ahead. The bus then turns left - you should get off the bus at the first bus stop after turning off the Royal Mile. Then cross the road and walk under the bridge. Turn right into Croft-An-Righ then left into Tytler Gardens. Or you can take a taxi for about £20 to £25 from the airport.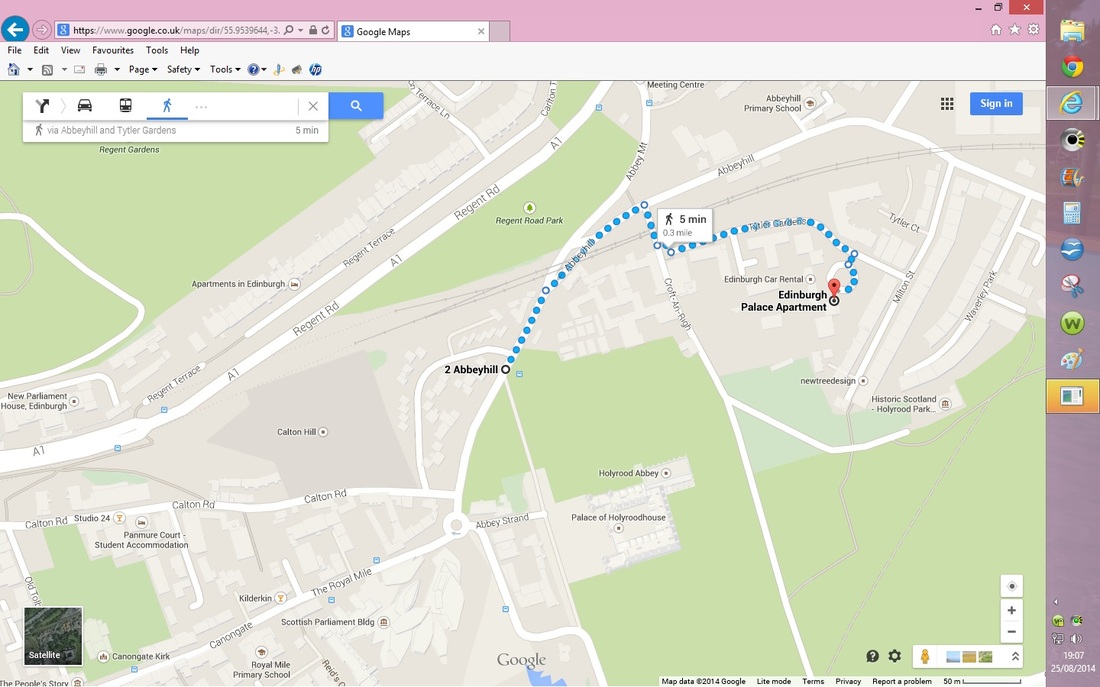 Places of interest in the Royal Mile from the Castle to the Palace of Holyrood House

Edinburgh Castle
Goose Pie House (1)
Cannonball House (2)
Scotch Whisky Heritage Centre
Tollbooth Kirk, The Hub
Boswell's Court (3)
Camera Obscura
Assembly Hall (4)
Lawnmarket (6)
Milne's Court (7)
James Close (8)
Gladstone's Land
Lady Stair's House
Brodie's Close (9)
The High Kirk of St Giles
Law Courts (10)
Parliament House (11)
Heart of Midlothian (12)
Mercat Cross (13)
City Chambers (14)
Mary King's Close (15)
Tron Kirk
Brass Rubbing Centre (16)
Museum of Childhood
Moubray House
John Knox house
Canongate (17)
Chessel's Court (18)
Morocco Land
Canongate Tollbooth
Canongate Kirk
Huntly House
Panmure House
White Horse Close (19)
Scottish Parliament
Dynamic Earth
The Palace of Holyrood House
---